admin
This user hasn't shared any profile information
Posts by admin

To all My Passionate Students:
I want to thank all my students and new students coming into our Piano Online Courses.
It is exciting for me to watch you all grow and progress in my music programs.
_______________________________
As you know, after the pricing experiment from April to July, Udemy had now put our courses to the pricing to where the courses are worth.
Since this is the first day it is taking effective, I am giving ALL my students 90 to 95% DISCOUNT SALES.
The lowest I can now offer courses is at a discount of $10 coupons.
Here are the links for you to get my music courses at $10.
Improve your overall musicianship with my Music Online School
LEARN Rosa's Secret Piano Tips & Tricks and Easy Handshapes to Play EFFORTLESSLY
#1 Play Piano Trick: Rosa's Easy 4T6 Handshape Color Tones
#2 Piano Trick: Rosa's EZ Octave Hands Play Advanced Chords
#3 Play Piano Trick: Rosa's Octave Rhythmic Dramatic Drum
#4 Play Piano Trick: Rosa's EZ Locked Hands play Rich Chords
#5 Play Piano Trick: EZ Polychord Hands play Advanced Chord 
#6 Piano Secret Trick: Rosa's Runs & Fills – Polychord Hands
#7 Play Piano Trick: Use Rosa's EZ Fingering for Quartal Harmony
#8 Play Piano Trick: Use Rosa's 3T6 Handshape to play Inversions Effortlessly
#9 Play Piano Trick:  Create Westminster Chimes & Bell Sounds
#10 Play Piano Trick:  Music Box Dance Effect with EZ Alberti Bass
#11 Play Piano Trick: Tips To Walk the Bass Effortlessly
#12 Play Piano Trick: Play Off-Beat – EZ Swing & Syncopate
#13 Play Piano Trick: Rosa's Half Step Slides to Syncopate
#14 Piano Piano Trick: Jazz Waltz Swing 3/4 + Half Step 
#15 Piano Trick: Triplets & 10 Ballad accompaniment 6/8 12/8 
#16 Piano Trick: Play EZ Groupings Nostalgic Accompaniment
Chord Progressions #1: Joy to the World – 10 Levels of Music Harmony Theory  
Chord Progressions #2:  Cradle Song – 10 Levels of Music Harmony Theory
Chord Progressions #3:  Jingle Bell Rock – 10 Levels of Music Harmony Theory
Chord Progressions #4:  O Holy Night – 10 Levels of Music Harmony Theory
Chord Progressions #5:  When A Child is Born – 10 Levels of Music Harmony Theory
Chord Progression #6:  Morning Has Broken – 10 Levels of Music Harmony Theory
Chord Progression #7:  Love Me Tender – 10 Levels of Music Harmony Theory
Chord Progression #8:  Old Rugged Cross – 10 Levels of Music Harmony Theory
Playing Old Standards & Popular Songs
Play Piano 1:  Play Left Hand Closed Voicing to 2-5-1 Major and 2-5-1 Minor Chords
Play Piano 2:  Improvise  Love Me Tender (Aura Lee) & add in 2-5 Power Chords
Play Piano 3:  Improvise Some Enchanted Evening & add in 2-5 Power Chords
Play Piano 4:  Improvise Yesterday & add in 2-5 Power Chords
Play Piano 5:  Improvise on Misty in Key of Eb
Play Piano 6:  Improvise on The Way We Were
Play Piano 7:  Improvise on For All We Know in F Key
Play Piano 8:  Improvise on Over the Rainbow
Play Piano 9:  Improvise on The Way You Look Tonight C Key to Eb Key
Play Piano 10:  Improvise on Love Story in Minor Key by Ear
Play Piano 11:  Improvise on All I Ask of You by Ear
Play Piano 12:  Improvise on Unchained Melody by Ear
Play Piano 13:  Improvise on My Heart Will Go On by Ear
Play Piano 14:  Improvise on Moon River by Ear
Play Piano 15:  Improvise on You Light Up My Life by Ear
CIRCLE OF 5THS
CHRISTMAS SONGS​​
​
PIANO RUNS & FILLS
​
RHYTHM
​
PLAY BY EAR​ SERIES
QUICK PLAYING METHOD – 12 KEYS​
LEARN PIANO – Harmonize Away in a Manger in Different Levels​
Learn Piano Master Class 11:  70+ Piano Techniques with Rosa's Secret Tips & EZ Fingering
READ MUSIC NOTES FAST – Rosa's Note Attack Method​
LEARN PIANO HAND COORDINATIONS – LEARN EZ LH & RH Coordination
Advanced Students for Hand Coordination: Play 16th Notes
Master Class:  Learn how to Dress Up A Boring Song to a Dynamic Rendition
Bible Courses​
​
Happy Mother's Day – Special Discounts of $10 or $15 for any course!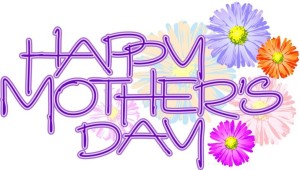 Improve your overall musicianship with my Music Online School
CIRCLE OF 5THS – a MUST for all Musicians – Piano, Ukulele, Guitar, Harmonica…
CHRISTMAS SONGS​​ – Play Like A Pro
​
PIANO RUNS & FILLS – Play with Elegance & Creativity!
​
RHYTHM – Know your BEAT!
​
PLAY BY EAR​ SERIES – Open Up Your Creativity 
QUICK PLAYING METHOD – 12 KEYS​ – For Advanced Players
LEARN PIANO – Harmonize Away in a Manger in Different Levels​ – Beginners to Late Intermediate
READ MUSIC NOTES FAST – Rosa's Note Attack Method​ – Most Popular Course
LEFT HAND PIANO TECHNIQUES – Learn Patterns & Vary
Bible Courses​ – Enjoy Reading the Bible with Understanding
​
Level 8 Introduction – Putting in Augmented Chords
Answer 4 Questions:
1. How many augmented chords do you see here?
2. Which augmented chords substitute for which chord?
3. Can you tell me 'when' we substitute augmented chords?
Multiple choice answer – Choose ONE:
A. Major chords
B. Minor chords
C. Dominant 7 chords
D. Diminished chords
E. All of the above
F. None of the above
4. Can you tell me why at 0:44, there is no G+ substitution for G7?
Post your answer here under the Contest Thread:  https://www.facebook.com/groups/learnpianowithrosa/
_________________________________________________
LEARN MUSIC THEORY at GREAT PRICES! – As musicians, we must advance our music theory from one level to the next. Music Theory is explained in Part 1 of the course. Bonus Piano Techniques are given in Part 2.
Level 1 – Total Beginners – Basic Music Theory & 14 RIGHT Hand Tips
http://bit.ly/17RosaSpecialReharmLev1
Learn how to add bluesy sounds to the Song Away in a Manger Easily!
This video will show you the magic easy TRICK!
Have fun,
Rosa
____________________________________________________
Rosa's Courses!
CIRCLE OF 5THS
CHRISTMAS SONGS​​
​
PIANO RUNS & FILLS
​
RHYTHM
​
PLAY BY EAR​ SERIES
QUICK PLAYING METHOD – 12 KEYS​
LEARN PIANO – Harmonize Away in a Manger in Different Levels​
READ MUSIC NOTES FAST – Rosa's Note Attack Method​
LEFT HAND PIANO TECHNIQUES
Bible Courses​
​
The Circle of 5ths is a great musical tool to use for:
composing
improvisation
playing chord progression
finding major scales
finding key signatures
finding secondary dominants
finding tritone chords
Many people are scared of improvisation because they do not know how to create music!
There is a musician inside all of us waiting for us to discover!
In Circle of 5ths Level 3, you are going to learn about pentatonic scales to help release the musician inside you!  You want to communicate the music that is inside you with others, just like we want to tell our stories to our friends.  To communicate stories, we use language.  To communicate music, we use notes.
Start playing around with the Pentatonic Scales:
Watch this video:
Contest Game:
Circle of 5ths Level 2 –  Tritones and Tritone Chords
Circle of 5ths Level 3 – Pentatonic Scales
Question:
 Why is it easy to use Pentatonic scale to start improvising or composing your first song?  (Think about what you learned regarding the Tritones in Circle Level 2
 If you translate this to 'Number' playing, what would be the numbers?  This is great for those who love the number playing!
Win an early bird $5 Prize to Circle of 5ths Level 3 – Compose your first song with Pentatonic Scales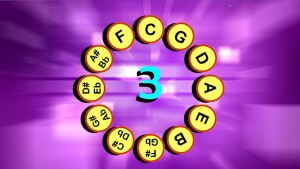 Enjoy,
Rosa
I am presently working on "Read 22 Music Notes Fast – Level 3".  This course is going to concentrate on working on 'speed' so that you can eventually quickly sight read these notes on music score.
To be able to "sight-read", you need to be able to read 'individual' music notes quickly first!
Sight reading skill is a completely differently skill which in due time I will do an entire course on.
For now, learn to read individual music notes ACCURATELY & with SPEED.
You need to master ONE skill at a time.
**************************************
Test yourself with these 4 videos:  They are at different speed.
76 BPM – Walking Pace
92 BPM – Moderate Speed
120 BPM – Lively & Fast Speed
200 BPM – For Super Genius
1.  76 BPM – Walking Pace
2.  92 BPM –  Moderate Speed
3.  120 BPM –  Lively & Fast Speed
4.  200 BPM –  Super Fast Speed
Come and take this course to learn Rosa's Unique Music Note Attack! 
Take a look to see what other students are saying: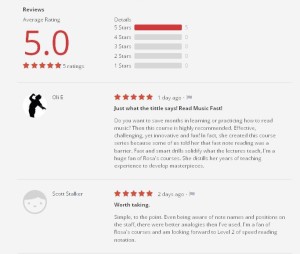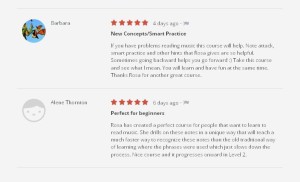 Enjoy, Rosa
Music is a Universal Language
Music has its own language by which it communicates messages to the listeners.
Music is a "universal language" that communicates powerfully to anyone around the world. Whether you are in Africa, China, America, England, Australia, India …. we all have a common music language that every culture understands.
We can't travel around the world and be able to communicate with everyone using our native language. Even when we use body language or gestures to communicate, there is limitation. But every culture has one thing in common – Music. It is the one thing that is not reliant upon words & grammar, but emotions through music which can move a person to laugh, to cry, and to get up and dance. This is why music is a universal language.
Music works in all cultures with many sounds, emotions, instruments, beats, and genres that everyday, millions of people are listening and playing some sort of music. It reaches every part of us because music is a kind of expression and we all feel a need to express ourselves through music in different moods. For musicians, we like to connect with each other through music.
Music can tell stories. Each song is like a story conveying our current moods. And we create these moods with the music notes that you see on sheet music.
This is why you want to learn this music language.
It is written music.
And you communicate the written music by singing the notes.
*********************************************************
Music is actually the simplest written language for anyone to learn.
You only need to know 7 alphabet letters: A B C D E F G. Once you learn the basics, and know how to make use of what the traditional method teaches, you can then use my Unique method to tap into the power of reading music notes quickly with confidence. This will help you overcome all the years of fear and frustrations in reading music, and the reward you receive is for a life time.
You will soon discover reading music is a lot of fun when you use my Music Note Attack Method! It helps you process your learning quickly and retain everything into memory! There is no need to count. No need to fumble your way through.
You learn to see the notes and read them like you read the names of your friends.
I receive so many requests from students who want to learn to read music notes quickly that I finally need to write out this unique method – step by step – exercises by exercises – so that all BEGINNERS will gain confidence immediately to read notes quickly and overcome the fear of reading music notes. It does not take years to learn to read music notes.
Use my Method and you can overcome all frustrations and struggles in reading Music Notes.
**************************************************
Rosa's Music Note Attack Method Courses:
1. Intuitive Visual Recognition
2. Visual Memory in the Brain
3. Say it out Loud to store in Brain
4. Practice Smart Exercises
This is a UNIQUE Method that I develop for BEGINNERS who wants to learn how to read notes and to read them QUICKLY!
We are dealing specifically in the area of reading the music notes on music staff in both the Treble Clef and Bass Clef.
We are NOT dealing with reading other music symbols, rhythm, or value and duration of notes.
We want to quickly help BEGINNERS to master the Music Language of A-B-C-D-E-F-G so that they can quickly identify the notes on the music staff like they call out the names of their friends.
These courses can also be used by Music Teachers or Parents who want to teach their children to 'Read Music Fast'. You can use these videos to guide your children in this Music Note Attack Method. Children learn much faster in this way as they learn to visualize these notes in their brain. In fact, they learn much faster than adults because they follow instructions, whereas adults are not as good as following through instructions
I am happy to announce that I have
3 new courses

to get you started to Read Music Notes Fast!
1.  Read Music Notes Fast – Beginners Level 1  
(56 Lectures & 2 Hour Content)
$49
$15 Early Bird Sales
2.  Read Music Notes Fast – Beginners Level 2 – Read 22 Music Notes Accurately in 7 DAYS!
(112 Lectures with 3 Hour Content)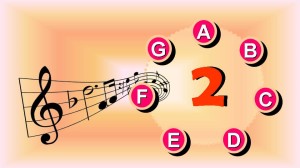 $69
 $17 Early Bird Sales
3.  Read Music Notes Fast with SPEED –  Level 3

Coming Soon!
**********************************************************
For all my Loyal Subscribers:
You can NOW preorder Read Music Notes Fast Level 1 Book at Amazon for $0.99.  After the book launches, the book will go up to $2.99
You can click on the picture to pre-order your copy for $0.99
Enjoy your music journey,
Rosa
Dear Students,
It's been about a year since my Piano Online School Started.  There are now 18 courses on my Piano Online School and we have about 500 students having lots of fun learning Music Theory & piano.
Here are the 18 courses that are presently online:
You can view the entire Piano Online School by clicking here:  http://learnpianowithrosa.usefedora.com/courses
 

Rosa's Piano Online School – Subscription Plan
In the coming months, I will  be adding at least a course a month onto the online school to help students to move from one level to the next.  These are new courses with video lectures in the form of workshops so that students get a classroom experience in their learning.
The Monthly Subscription Plan includes:
The present 18 courses that are presently online
Any new courses launched will also be available for you without added cost
You learn at your own pace
The online school is here 24/7
You can write to me to ask questions
You can cancel your subscription plan anytime.  Just drop me a note and I will cancel the plan for you.
Enjoy learning from course to course at your interest.
In order to give VALUE and ongoing high content Music & Piano Lessons, I will re-open again the Monthly Subscription Plan that I offered to students last year.
*********************************************************
The monthly subscription is now still at a low cost as last year's –  only $29/month.
After the summer, as more courses are added, I will upgrade the monthly subscription to $39/month.  

$39 does not even amount to a 1/2 hour piano lesson I give to my local students here, so even at that price, it is worth considering.
For the summer sales
Subscribe for $29/month:
Enjoy your piano journey and I will see you inside the classes,
Rosa
Many music students are totally confused regarding Tritones and how to use Tritone Chord Substitutios into their music and composition.
We need to pay special attention to Tritones and learn the tips and tricks to harmonize your songs with Tritone Chords. They give you such beautiful tension sounds that you often hear in jazz music.
Professional musicians use Tritone Chord Substitutions a lot.
I have now written a book to explain thoroughly what Tritones are and how to put in Tritone Chord Substitutions. You need to know how to find them easily in the Circle of 5ths. Learn also when you cannot put in Tritone Chord Subtitutions.
This book is written for all musicians, whether you are a guitarist, pianist, or a ukulele player. This music theory in the Circle of 5ths works for all instruments, and not specifically for pianists.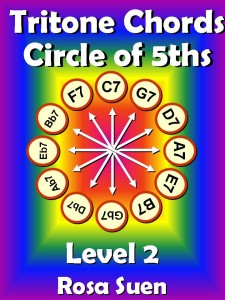 I am now in the process of creating a full Video Lecture Course on Tritones and its applications to songs. The music theory will be fully explained as never before. In the local workshop, it is a one day workshop where enrollment is US$500.
I am now making this workshop available in my Piano Online School at $199 here with 70% off meaning students only need to pay about $60.
==> Sign here to for FREE to get coupons notice as New Courses get launched.
While you wait for the video course on the Circle of 5ths to launch (possibly at the end of June), you can now get the material in book format at Kindle for only $2.99. When the book launches, the book will be charged at the regular price of $9.99
==> Only $2.99 at Kindle Amazon Pre-order for loyal students
Grab your pre-order today and I will see you inside my Video Course in the Online School with greatly reduced price!
Enjoy Enjoy and have a great summer!
Rosa
To all my Students and Subscribers,
I want to write to you all personally.  This is Thanksgiving season.  Every now and then I receive emails from students telling me how blessed they are to have found my piano site.  And I am so blessed to have this kind of contact with  you all.
I just received this email from Valarie on November 12th
Hi Rosa,
You'll never know just what your courses mean to me.
I'm letting you know my shipment from you arrived today!  The next order will following shortly, I"m sure.   Thanks so much.  I am so looking forward to getting started using the courses.  I've been cleaning house and getting rid of potential distractions before I start. When I begin, I want to put in the time and attention on your courses that they will require for me to become proficient.
I thank the Lord for leading me to you.  What an answer to prayer you are.
Keep on being blessed and blessing others, 

Valerie
————————————————————-
Today is November 15, 2014.  I began teaching piano online in April 10, 2009.
You can read about this in Piano World – Learn Piano With Rosa by BigbeardDale
It's been 5 years and now with new technology with ipads, androids, tablets, smartphones, Online schools are gaining more and more popular as we enter into 2015. When I started teaching piano, I began with workshops and selling hard copies of my piano method books.  Then I turned my books into digital books and videos so people can buy on the net. Now, people want them on their mobile devices.
And during these 5 years, at the request of students, I began to develop one course to another meeting their learning needs.  Many students have been desperate in search of structured piano courses to guide them from one level to the next. It is in response to their requests that I have developed over 56 individual stand alone courses for them. You can see them in my Learn Piano With Rosa website.
And most important of all, during all the development I have a retired music teacher, Alene Thornton, to go over ALL my materials, test all my videos, do all my courses before any of the launches.  Even though she is a music teacher, she always approaches my course as if she is a beginner to see if there is anything there is unclear or concepts assumed that need further clarification.  So we have had tons of emails back and forth to get all my courses better and better.  Alene is not an affiliate and gained nothing financially but what we have gained is far more than what money can give us, a treasure of life time friendship sharing our music passion, piano passion and even our personal and family lives. I am very grateful to my kindred friend and mentor.
In the meantime, while I was developing my piano courses, another friend Rosanna Sun, developed my entire website for me. Words cannot express how grateful I am to her detail help in this area.
While my piano site was developing, we all helped our friend Diane Mathison to start her piano online site: Learn Piano With Elssa. We bonded and the world started to take notice of us, our piano passion, and our willingness to share our knowledge of piano playing with them.  Together, we have made thousands of piano friends all over the world, and YOU included.
In July 2014, my Piano Online School started.
This has been a long journey.  But only within 5 years time –  How much was accomplished in such a short time!
===================================================================================
With the new Piano Online School, I am paying monthly fees to get my online school set up to host all my videos and courses. In this way, whenever students want to learn piano, they will have all the courses at their finger tips without searching all over the computer.
The Piano Online School is structured a bit differently from my 'packaged' courses.  With my packaged courses, I can put them into ebooks in pdf format and videos.  Students just download the course and learn from their computer.
With Online School, I have to re-do the courses into Lectures and New HD Video Formatting to suit the needs of the mobile devices.  All my videos had to be upgraded.  And those of you who are in my online school would notice that the videos are highly upgraded without any background white noises.
As I develop my Online School, I am updating all the old courses material with NEW Screencast Video Lectures for students to have more FUN to grasp music concept even faster and easier.  When everything is visually done in front of you, you see things in one flash that you are not able to see in 'reading' format.  So 80% of my time are now spent on doing Screencast videos to upgrade the courses.
I realize that many students have bought all my previous courses, and this is why whenever I launch my online courses, I offer 80% discount to ALL students, so that returning students get new value in courses that they have bought previously with these NEWLY ADDED Screencast lecture videos.  Believe me, the Early Bird Launch with Coupons is the BEST deal always! It's for you, my long term regular students  that there is the 80% special offer!  And new students are now reaping this benefit also!
While I am upgrading my online courses, I am also creating BRAND NEW courses.  Yeahhh….. this is what my returning students want as they write to me recently requesting new courses.  And the Circle of 5ths is one of them.
I am happy to announce to you that the BRAND NEW Course on CIrcle of 5ths is Launching at my Piano Online School.  This is selling very well at Udemy Launch with 1174 students enrolling there.  Although the course is sold at $249, I have only made $194 in there. With Udemy being a social site,  there are a lot of paying ads and affiliates there selling my courses for which I only get a very small fraction of money. But in return, my presence is made.
The New Course: Watch my Circle of 5ths Video:
$249
Special for my Students – $69  (Save $180)
———————————————————————————–
Get All 10 Online Courses –  76% Special For Rosa's Students
There are now 10 online courses on my site.  The total price is $611.
You can get 76% discount by enrolling in today for these 10 courses.
For students who have already enrolled into my online courses, you do NOT need to take this offer.  You have already gotten the BEST discount at the early bird launch last month.  This is for students who have not enrolled into the school yet.  Because it is thanskgiving, I am giving out this  76% discount special.:)
 $611
$149  Now (Save $462)
——————————————————————————————————-
Early Bird Monthly Membership – Subscription Plan
Some of you have asked whether it is possible to join a subscription plan to my online school.  Yes.  If you do not plan to enroll into my online school course by course, you can consider subscribing the next best deal — monthly membership!
Yes!!!  In this Thanksgiving Season, I am allowing any students, new or returning, to join the Monthly Subscription Plan at $29/month  .  The price will increase to $37/month on December 31, 2014.  
The subscription plan works in this way:  
1. You get admitted to all my courses on site and any new courses that are launched.
2.  You pay a regular subscription of  $29/month and can stop when you have finished all the courses.
3.  When you stop subscribing, you will have no access to my piano online courses anymore.
If you plan to join the subscription plan, you do not need to buy the courses when they launch.  This is different from buying each course and enrolling into them. When you buy each course, you get life-time access!  With the subscription plan, you get access into the courses on monthly basis.
$29/month
We look forward to a FUN year ahead of us with more piano learning, more beautiful piano playing into Christmas,
Rosa
admin's RSS Feed