Mini Piano Lesson #4 
3 Techniques in a 9/4 Song
Mini Piano Lesson #4:  3 Techniques in a 9/4 Song
In this mini piano lesson #4, we are going to learn how to put in 3 different techniques into one song.
Take a look at the music score  of Have Thine Own Way.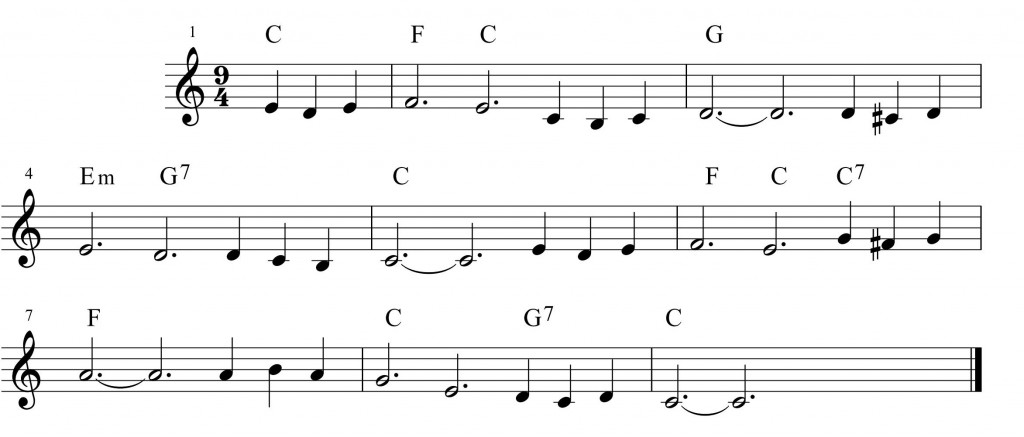 Often we are stuck and do not know how to dress up a song like this one.
The music is very plain.
The melody tones are usually 1 beat or 3 beats.
When the 3 beat melody tones are one after another, what we can do to break up the monotony?
 The pattern of the song is very repetitive.  If we use only 1 technique to play this song, we might put the audience to sleep.
How can we make a 'slow' going music to something that is not boring and dynamic?
So how do we dress up a plain song like this to make it sound more artistic,  more  dramatic and more interesting to the hearers?
You are gong to learn how to apply 3 different Techniques to this plain 9/4 Song:

Quiet Open 10th
Rolling Waves in 3 Beats
Raindrop Filler
Piano Tip:  Use Contrary motion to get artistic sound
Song:  Have Thine Own Way
Key:  C Key
Bonus Video #1:  C6 Rolling Wave
Bonus Video #2:  C6 Cascading Waterfall Run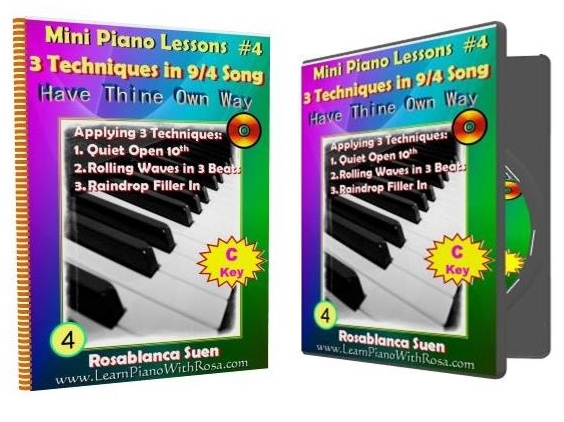 43 Page Manual
53 Video Clips – 80 Minutes

Special Discount
$24
***All the Video Clips are in mp4 Format***
Enjoy your piano journey,
Rosa
http://www.LearnPianoWithRosa.com