Anyone Can Learn Piano Today!
Learn Piano: Do you dream you could . . .
learn how to play piano with more worthwhile and fulfilling results?
play your favorite songs by ear to your heart's content, without struggling to memorize?
spontaneously and creatively embellish a melody?
understand how piano chords progress in a song?
play songs on the fly using great sounding piano techniques?
play your favorite gospel hymns, pop songs, movie themes or Christmas carols from lead sheets?
start improvising even as a beginner?
spend quality time at the piano without wasting energy on boring practice?
The Internet has countless websites offering piano lessons. There are literally thousands of instructional videos that teach you how to use the chord method to play piano. Why should you choose my piano courses?
Rosa's Piano Tutorial Lessons save you time and money.
The difference lies in my teaching approach. Rosa's piano lessons, especially the latest, most innovative 7 Secrets, can truly make a difference for you to play piano in the flow. All my lessons are personally designed from my 27 years of performing experiences as a church pianist. I write and teach from my heart.
Rosa's Piano Tutorial Lessons are highly EFFECTIVE, FUN, and AFFORDABLE! Through my detailed, structured yet fun courses, designed especially to guide and motivate busy adults, you will enjoy your piano journey while acquiring highly effective piano skills. You will be rewarded with a lifetime of FUN & ENJOYMENT.
Take the next 5 minutes to learn about my FOUR SERIES OF PIANO COURSES.
Piano Tutorial Lessons
Learn How To Play Piano With Rosa
---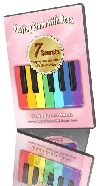 7 Secrets Series -
Fascinating Piano Video Lessons!
Among all the piano tutorial courses I have developed, 7 Secrets is the MOST fascinating and motivating COMPLETE PIANO PROGRAM for students. There are 2 parts to this program: The Roadmap and The Journey.
In the 7 Secrets Roadmap, I give broad insights that help piano students to FOCUS and to learn how to play piano in the FLOW. I share with you many Piano TIPS & TRICKS I learned from my 27+ years of public performances in piano playing. I put these piano tips and tricks under 7 different headings, thus 7 Secrets. Many of these insights are not found in any book, but spring from my personal experiences. I demonstrate these different tricks on the piano so you can see how they are applied to songs.
To learn piano is a Journey and serious piano students need an organized study plan to take their piano playing from one level to the next. My THEMATIC MODULES take you on your Journey by applying the 7 Secrets specifically to scales, chords, color tones, rhythm and other piano techniques. In different modules, I use Christmas songs, popular songs & standards that are found in fake books so that you can apply your skills to play from fake books and lead sheets on the fly.
It takes time to acquire piano skills step by step, so each module is designed as structured video lessons delivered to your e-mailbox for 6 weeks. Each week, you receive new piano lessons in multiple videos. Homework and assignments are given to help you gain the new skills.
7 Secrets Roadmap: Hand & Finger Coordination:
Online Special $62
More on 7 Secrets: Piano Tutorial Video Lessons with Rosa.
---

Color Chord Improvisation Series -
Learn How To Play Like A Pro
with Color Chords!
The Color Chord Improvisation Series reveals a UNIQUE piano method that advances a total beginner to the intermediate level in less than a year. I use a 'song' approach to teach music theory, chord progression, song structure, rhythmic structure and most importantly, piano techniques. In each piano tutorial, I show you new techniques, and also teach you how to experiment to create fun rhythmic variations from these techniques. At the end of each piano tutorial, you will be able to play a song in more than 5 different ways.
I teach easy handshapes that enable you to play color chord tones easily so that you can play in the flow. Further guidelines are given to learn improvisational skills. Each lesson builds upon the skills and theory learned in the previous lessons.
I choose many popular hymns that people are familiar with such as: Amazing Grace, Silent Night, Be Thou My Vision. You are taught the fundamentals of how to read music notations and to play from fake books and lead sheets.
After the piano course, you will be able to perform publicly at school or at Church. Many Church pianists are using this course for their training. This series is also entirely suitable for anyone to learn to play songs such as standards, carols, folk songs etc.
More on Learn How To Play Piano with Color Chords Improvisation Method.
CCI Vol. 1: Online Special $37
CCI Vol. 2: Online Special $47
---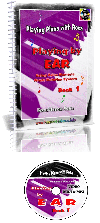 Play By Ear Series -
Learn How To Play Piano By Ear in 12 Keys!
My Testimony: Never did I dare to think that my DREAM would come true: I can now play many of my favorite songs by EAR. It's happening and HAPPENING every day. It took me 20 years to find the path to PLAY PIANO BY EAR. I am so EXCITED that I want to share these easy-to-follow instructions so that DREAMERS like you can start playing your favorite songs by ear and with the help of lead sheets. For you, it will only take half a year to start gaining the knowledge and skill to play songs by ear, and to play songs on the fly.
The principles of playing by ear are laid out in detail in this piano tutorial course. I teach you how to play in different keys with a Fascinating Number System. Numerous audio and visual demonstrations are given. Many songs, such as standards, pop songs, hymns, gospel songs, Christmas carols are used to show you how to apply the principles step by step.
The whole purpose of this Series is to teach you to play songs by ear in all 12 keys. It also shows you how to pick out the melody, to harmonize songs, hear chord changes, and how to predict chord changes in a song.
If you are one who would like to venture out to play in different keys, grab this. This will definitely fast-track you to learn to play piano in all keys. If you are one who already know your 12 scales and the tones of each key but have not yet mastered the 12 keys, I can assure you in 3 months' time, you will have no difficulty playing piano in all 12 keys.
More on Learn How To Play By Ear.
PBE Vol. 1: Online Special $57
---

ReHarmonization Series -
Have Fun Jazzing Up Your Chords
at different levels
Reharmonization is a fascinating topic to all pianists at all levels. Once we understand the basic structure of a song, we can learn to reharmonize a song by understanding tension and relaxation in chord functions. I will help you distinguish between target chords and approach chords so that you can identify the available harmonizing chords in a given standard chord progression.
Learn how to rearrange a song with a variety of reharmonization rules: adding extra chords, playing color tones in chord extensions, applying chord substitution rules, making good use of diminished chords, playing tritone chord substitutions to create chromatic basslines, altering dominant 7 chords to get cocktail sounds, understanding whole tone scales and where augmented chords can be used, etc. You will be amazed at how a little change in the different shades of color chords and harmonic rhythm can create different styles of music: folk, country, gospel, blues, pop, and jazz.
Reharmonization Method 1 Kit 1:
Online Special $77
More on the ReHarmonization Series: How to Jazz up your Chords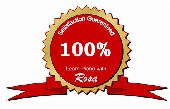 I stand behind my products. I have confidence that these are high-quality and best-valued 100% guaranteed piano lessons, so much so that I am willing to give you a refund within 30 days upon request. I also offer physical products to those who wish to receive physical products instead of downloading the courses.
Take action today!
if you are tired of forever struggling with boring exercises
if you are tired of wasting your time surfing the net for more piano lessons
if you are frustrated in not making any progress in your piano playing
if you've labored for years and worked hard with very little result
if your piano playing has gone to a plateau with no improvement
I've been there. Stop stressing!
I have good news for you.
You need a whole NEW way of thinking.
You need to focus on the RIGHT thing.
Most important of all: my method works. My students tell me they are inspired and energized with motivation when they take my courses. They are telling me about the excellent results they are getting from this unique piano learning method. I am excited to hear about their life-changing experiences as they work through my courses from one level to the next. They have a lot of fun at the piano.
My local Hong Kong students see me so they have complete confidence in my high-quality teaching and professional service. Since you do not know me, you can read the students testimonials here. Many students have taken many internet courses and they are delighted to have found my piano courses.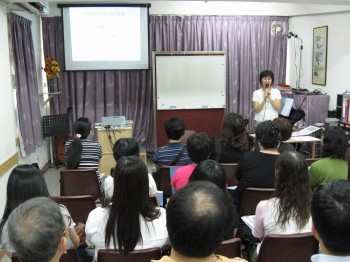 I also witness students playing as church pianists for a full congregation half a year into my course! You, too, can be like one of them if you make a commitment to follow my method in these coming months. Try one of my online courses first. I can guarantee that you will come back and try the next course as many returning online students are doing.
I wish someone had offered me this type of insightful piano method 20 years ago. Now I am that "someone" to share with you all the secrets to EFFICIENT and EFFECTIVE piano playing. I've purposely lowered the price substantially so that anyone can get the courses and enjoy this phenomenal learning experience.
Dare to let your DREAM come true.
Picture this:
A year from today, you will be able to freely play piano by ear with elegant, professional sounding accompaniment. Start taking these fun piano courses today. The lessons are very unique and they are filled with fresh ideas and unique approaches.
The price you pay for one course comes to about the price a student pays me for an hour's lesson. Yet, you even have access to Piano Online School where I offer responsive, real time support and guidance for my students.
We are all on a budget; yet we can still have our dreams come true! That's why I am offering you a discounted price.
Time is precious. Why wait? You only live once.
Make a wise decision today. Take action to play piano today with Rosa and start playing piano elegantly and effortlessly!
To your success in piano playing


Tsuen Wan, Hong Kong
Minister, Church Pianist, Professional Teacher
Bachelor of Education, B.C. Canada
Master of Christian Studies, Ontario, Canada
If you have further questions regarding my courses, feel free to email me.
Fun & Easy Piano Tutorial Lessons With Rosa:
Learn How to Play Piano Today with these fascinating Piano Video Lessons.